Real Kids (1980)
Performed as an audience warm-up act with his sister, Rain.


Fantasy (1980)
River performed musical items.

Seven Brides for Seven Brothers (1982-83) [Guthrie McFadden]
USA 1982 1 x 90 min, 21 x 60 minutes. Broadcast on NBC, 19th September 1982 to 23rd March 1983.


Celebrity (1984) [Jeffie - age 11]
USA 1984 3 x 120 minutes. Broadcast on NBC over 12th, 13th, and 14th February 1984.


It's Your Move (1984)
USA 30 minutes. Broadcast on NBC, 26th September 1984.
River played Brian in the first five minutes only of this pilot for a TV series. He had only one line of dialogue.


Hotel
USA. Broadcast on ABC, September 1983 to August 1988.
River featured in an episode of this on-going drama.


Robert Kennedy & His Times (1985)
USA 1985 3 x 140 minutes. Broadcast on CBS over 27th, 28th, 29th January 1985.


Surviving: A Family in Crisis (1985) [Philip Brogan]
USA 1985 120 minutes, made for TV movie. Broadcast on ABC, 10th February 1985.

(1985) [Wolfgang Mueller]
USA 1985 110 minutes. Directed by Joe Dante.





Backwards: The Riddle of Dyslexia (1985)
After school education special, which River featured in.


Family Ties (1985)
USA 1982-1989 30 minute episodes. Broadcast on NBC, 14th November 1985.
River featured as Eugene Forbes in the episode "My Tutor".

(1986) [Chris Chambers]
USA 1986 85 minutes. Directed by Rob Reiner.






(1986) [Charlie Fox]
USA 1986 117 minutes. Directed by Peter Weir.

Circle of Violence: A Family Drama (1986) [Chris Benfield]
USA 1986, made for TV movie. Directed by David Greene (I).

(1988) [Jimmy Reardon]
USA 1988 93 minutes. Directed by William Richert.






(1988) aka The Sleepers [Jeff Grant]
USA 1988 98 minutes. Directed by Richard Benjamin.
(1988) [Danny Pope]
USA 1988 118 minutes. Directed by Sidney Lumet. River received an Oscar Nomination for Best Supporting Actor for this sensitive performance.







(1989) [Young Indy]
USA 1989 127 minutes. Directed by Steven Spielberg.






(1990) [Devo Nod]
USA 1990 97 minutes. Directed by Lawrence Kasdan.







(1991) [Mike Waters]
USA 1991 114 minutes. Directed by Gus Van Sant.
River was named Best Actor at the Venice Film Festival for his role as narcoleptic rent-boy Mike.
The soundtrack features a song, "Too Many Colors" by River's band, Aleka's Attic.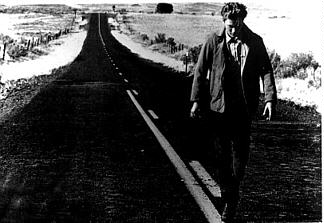 (1991) [Eddie Birdlace]
USA 1991 92 minutes. Directed by Nancy Savoca.



(1992) [Carl Arbogast]
USA 1992 125 minutes. Directed by Phil Alden Robinson.







(1993) [James Wright]
USA 1993 92 minutes. Directed by Peter Bogdanovich.







(1993) [Talbot Roe]
USA 1992 106 minutes. Directed by Sam Shepard.




Even Cowgirls Get The Blues (1993)
USA 1993 96 minutes. Directed by Gus Van Sant.
According to some, River had a small cameo role as a pilgrim, but Gus Van Sant denies it. Make up your mind with this fan's clue : "If you want to see River in ECGTB, he is in the part where Uma is getting her picture taken. River is holding a mirror. He has really long hair and they don't get too close." Rain Phoenix, River's sister, plays the part of cow-girl Bonanza Jellybean in the movie. The film is dedicated to River's memory.

(1993, 2012 for a completed cut)
USA 1993. Directed by George Sluizer.
River was cast as Boy, alongside Judy Davis and Jonathan Pryce.


Interview With The Vampire (1994)
USA 1994. Directed by Neil Jordan.
River had been cast in the small, but central role of Malloy, the Interviewer, in Neil Jordan's version of the cult Anne Rice novel which stars Tom Cruise as the Vampire Lestat. He was due to start work on the film shortly after his death. Rice had originally wanted River to star as Lestat but she was overruled by the studio. Christian Slater replaced River in the role of Malloy, and donated his income to River's favourite charities. There is a dedication to River's memory at the end of the film.
River was also down to star in "Total Eclipse": Leonardo DiCaprio took his place.

---
| | |
| --- | --- |
| River is seen interviewing Flea (a.k.a. Michael Balzary, from the Red Hot Chili Peppers) in an instructional video called "Star licks Master sessions with Flea" ( subtitled *Adventures in Spontaneous Jamming and Techniques*). Flea and host River Phoenix demonstrate a "situation" game applied to find inspiration in playing bass guitar. | |
- Stand By Me video (1987) : River and Will Wheaton feature in the video accompanying the 1987 re-release of Ben E. King's song "Stand By Me" (AIDS benefit), directed by Nigel dick. This music video features on the DVD special edition released in 2000.
- "Cancelled Lives: Letters from the inside" (1991, directed by Martin Good): River and his brother Joaquin, among other celebrities, contribute this that educational video about prisons and jails as seen through the eyes of the inmates. They do not appear but read letters, which inmates have written to their friends and relatives, while scenes from a number of prisons are displayed in the background. Other contributors include Martha Plimpton, Dermot Mulroney, Corey Feldman, etc...